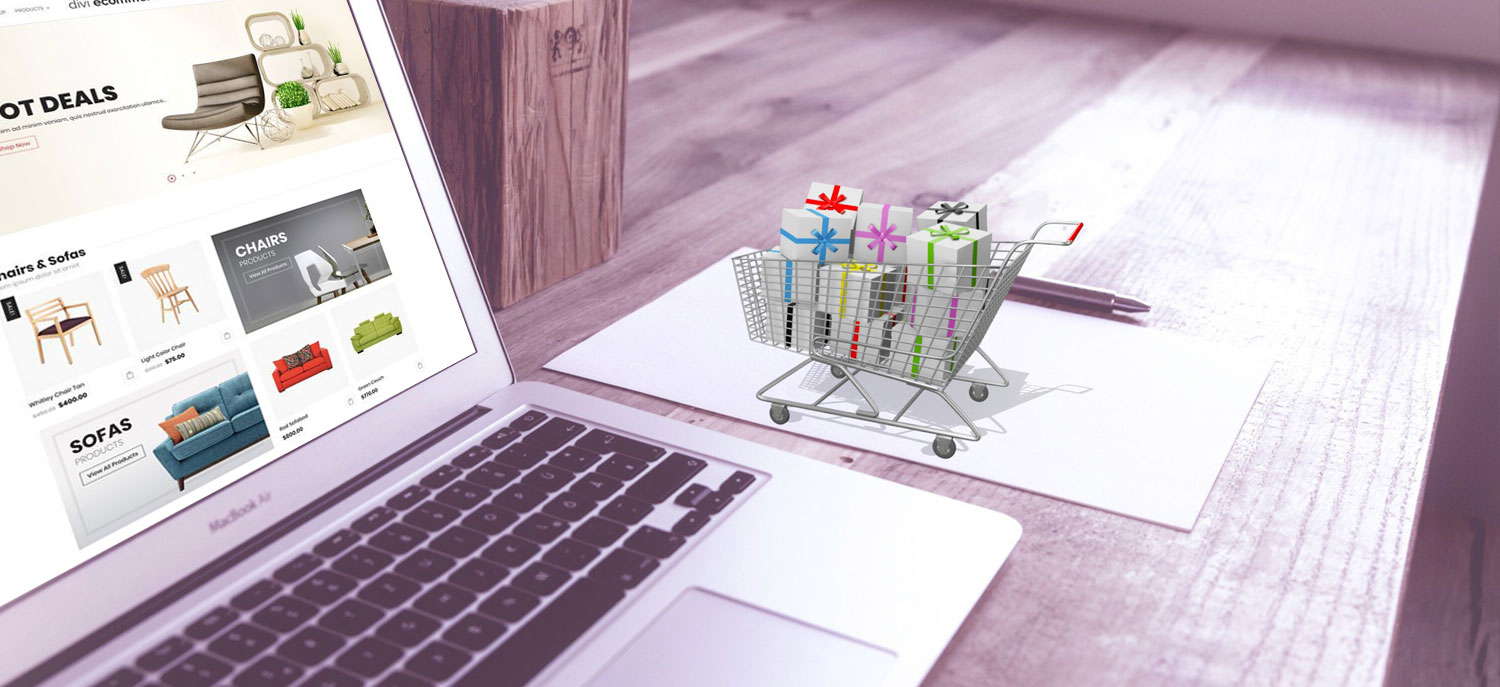 Top 5: Avoid these EPIC e-commerce mistakes!
It's easy to get carried away about your e-commerce project and its possibilities. After all, one of the wealthiest companies of our time built its fortunes from this business! But, with an 80-90% failure rate, turning your e-commerce venture into a success is easier said than done.
The number of online shoppers have been on the rise consistently since the last few years. And, so have the number of e-commerce ventures shutting down. A few lapses in judgement or strategy can prove costly in this competitive domain.
There are no shortcuts to getting it right with e-commerce. But, here are few factors to bear in mind, which can heavily influence the success rate of your business. These are insights that my team and I acquired over time, in our 12+ years of working together on US-based e-commerce projects.
Major pitfalls in e-commerce implementation
1) Prioritizing deep discounts over UX
As a domain, e-commerce has come of age. The days of using deep discounts to woo users are almost over. While they sound like a sure-fire hit, such discounts have been observed to hurt companies more than they benefit them, in the long run. Focus on UX instead; it can help you increase click-through rates and conversions, as well as improve loyalty and Customer Lifetime Value.
2) Poor navigation and search:
Your users should be able to find the product they are looking for at the exact time of their search. The ability to search, retrieve and present the correct product configuration is of high importance. If the product is not easily accessible, the next e-commerce site is just a few clicks away! Not to mention the valuable customer insights you're losing from search-based analytics.
3) Not investing in a recommendations engine
Product recommendations are a big piece of customer value maximization. For example, 35 percent of what consumers purchase on Amazon comes from algorithmic product recommendations, says a 2013 McKinsey study.
4) A generic home page
Your website's landing page has precious seconds to capture and retain customer interest. Personalization – including a welcome message, past activities and customer preferences – is a critical extension to the home page display. In many of our projects, customizing user display information has immediately increased engagement and reduced mean-time between orders.
5) Cutting corners on the back-end infrastructure
E-commerce applications are expected to be available and secure 24/7. Firms that have compromised on data security have paid a heavy price, with respect to loss of sensitive transactional information and private user data. Any bugs in uptime and response time can also have a major impact on customer perceptions, brand loyalty and revisits.
Lack of user participation
As I outlined earlier, CRM projects often fail due to this simple reason. It is one thing to onboard a CRM application; adopting it is another thing altogether.
This may involve the following causes:
Lack of training on how the software can enhance their operations
Accessibility constraints, such as difficulties in data entry or non-responsive design
Disincentives and misconceptions, such as micromanagement or concerns of being replaced
Often, these issues can be traced back to the project stage, where the business users (or their teams) were not part of the application design and usability discussions.
CRM is not part of your long-term revenue strategy
Automotive CRM implementation is expected to drive "revenue maximization". This includes after sales service, which is a big component of the industry's revenue. It bodes well for any OEM or dealership to make CRM a key part of their revenue growth strategy. We have observed several instances where the change management communication around CRM implementation failed to inculcate the revenue angle, and this commensurately impacted CRM adoption.
Integration issues
In the world of "Just In Time" information, integrations between systems is a critical contributor to the success of any CRM implementation. This is especially true in the auto industry, which thrives on complex webs of contacts – both internal and external. The level of leadership acceptance in allowing this integration to happen will determine the success of CRM adoption as well. In my own experience, there were numerous occasions where we really had to push the leadership to move away from an "island" or siloed implementation mindset.
Lack of integration with social media
Millennial or not, today's user experiences are centered on "new-age" communication channels, including social media. In the era of autonomous vehicles and real-time interactions, customers expect round-the-clock information, made available through these unconventional channels. This requires a CRM system to integrate seamlessly with social media applications – be it for sales or service.
Absence of self-service
Beyond the service personnel, customers too need to be able to access their past records, including service requests or feedback, on-demand. Inability to access historical data is a major deterrent to customers embracing a CRM application. Uninterrupted flow of communication – anytime, anywhere – is key. Self-service capabilities like self-booking, two-way interactions through chatbots, or relevant push notifications, are today the bare minimum that users as well as sales and service personnel expect.
Lack of analytical insights and custom reports
I have seen instances where business users had to extract data from the CRM system to manually build a more informative report for leadership or for daily consumption. This time-consuming exercise, which deprives businesses of on-time competitive intelligence, is a critical reason behind the eventual abandonment of the application.
Concerns of information privacy
We all know that cyber threats are on the rise. Naturally, companies and business users will be wary of this – especially with cloud hosting and mobility on the rise. It takes a seasoned technology partner to advise companies of cautionary measures, address their concerns with utmost transparency, and assure them of data privacy.
Which is your favourite e-commerce site - and why? Share your thoughts with me.
Write to me at info@beetlerim.com